Ensuring your classic car looks every bit as good as it should and you want it to be.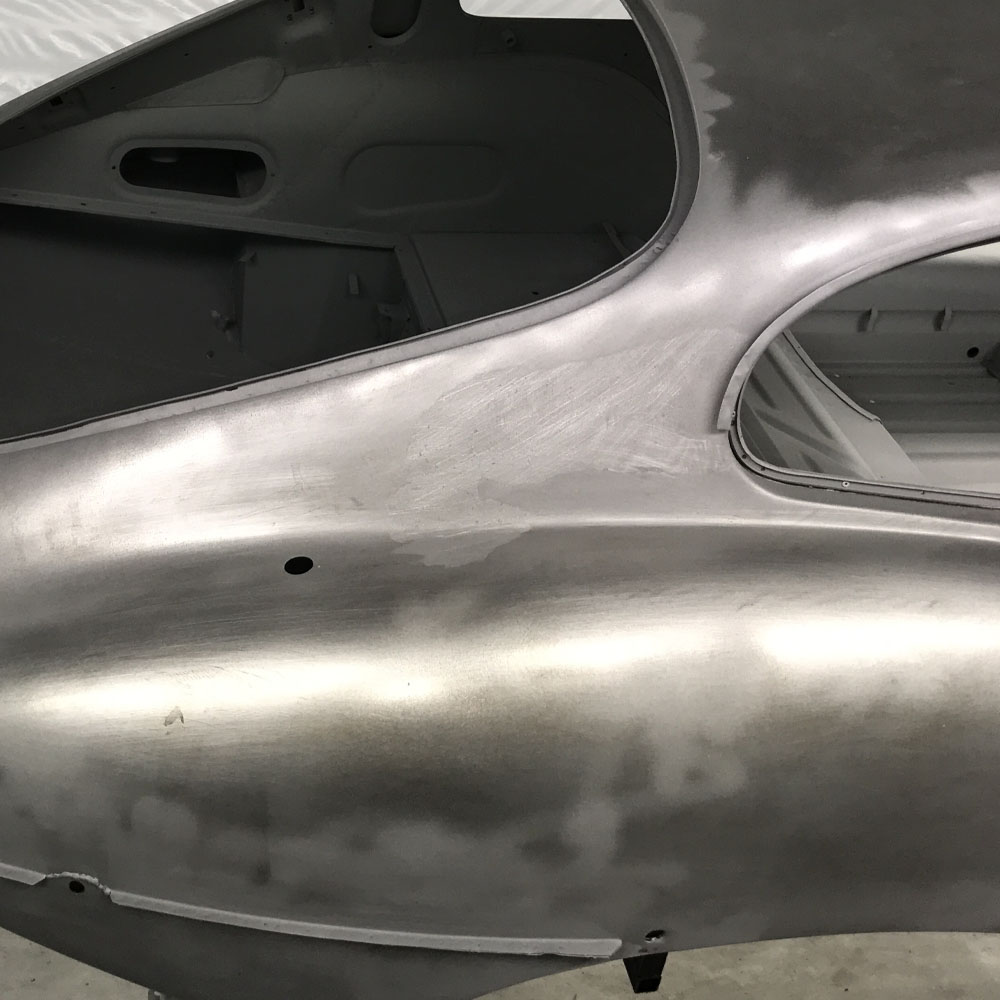 Media Blasting
Upon stripping a car from all of its components, we media blast back to bare metal in our custom-built basting booth taking great care not to distort or damage any panels. We use various media depending on the job in hand; these include; glass, soda, walnut shells, aluminium oxide and garnet. Once stripped back to bare metal, the full extent of panels repairs required will be visible. We have a variety of media blasting machines for smaller and more delicate parts, including vapour blasting.
Body Work
We then analyse any areas of damage and corrosion which have now been revealed after media blasting. We cut away the affected areas and replace them with new panels or bespoke repair sections, which are fully welded to show a seamless repair. We practise lead loading as an original repair method.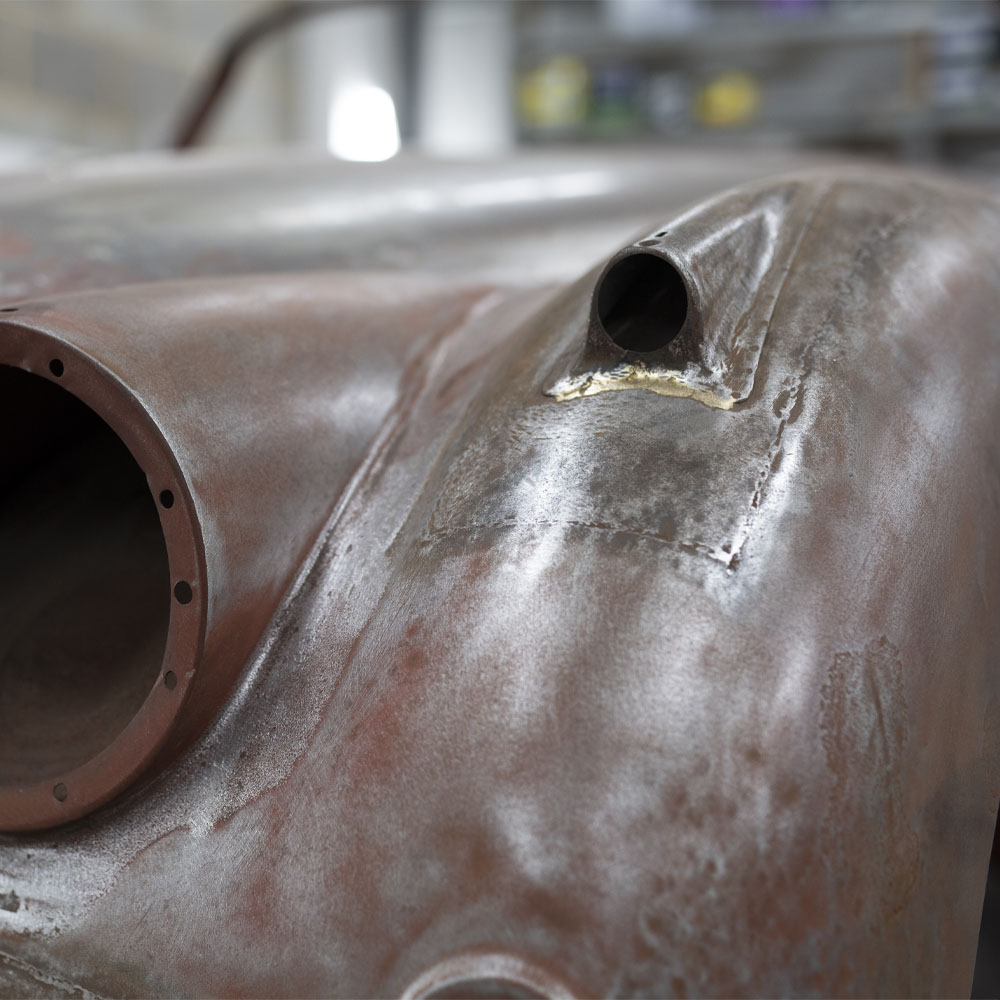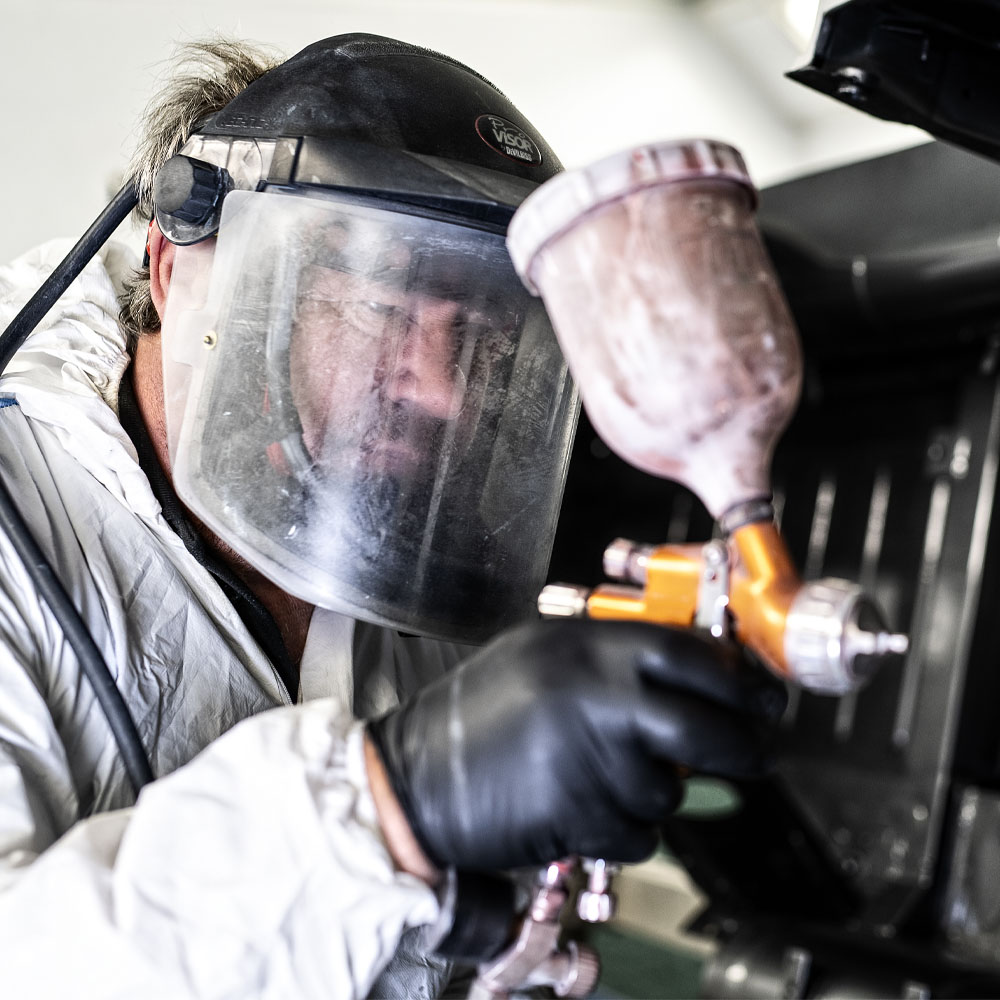 Paint Shop
We offer a complete service from rectifying minor defects to a full re-paint within our in-house paint shop. We can match the cars original colour using our spectrometer or mix a bespoke colour of your choice in our very own in our own paint scheme.
At Turner Classics our classic car paintwork options include:
Full bodywork re-paint and detailing
Faithful to original Jaguar factory colours and finishes
Original Jaguar repair methods and techniques faithfully adhered too
Replacement shell and body parts manufactured and painted to original Jaguar specifications
Minor corrections or alterations to existing bodywork and paint
Accurate colour matching of aged paint with using spectrometer
Traditional lead loading methods
Upholstery
One of the most critical areas for any classic car owner is the cabin, which must be inviting and comfortable. Turner Classics has gained an enviable reputation for its restoration projects, and an essential element to this bespoke package is the full or partial trimming service we offer. With any classic car, the trimming and interiors are bound to deteriorate over time. That's why it is essential to restore the trim to ensure you have a classic car that meets your expectations.
Our trimming services include:
In-house upholsterer.
Complete upholstery trimming with a selection of original and bespoke leather options
Door, body and luggage compartment refits
Centre console and dashboard options
Full headlining fittings
Coverable roof linings
Carpets and mats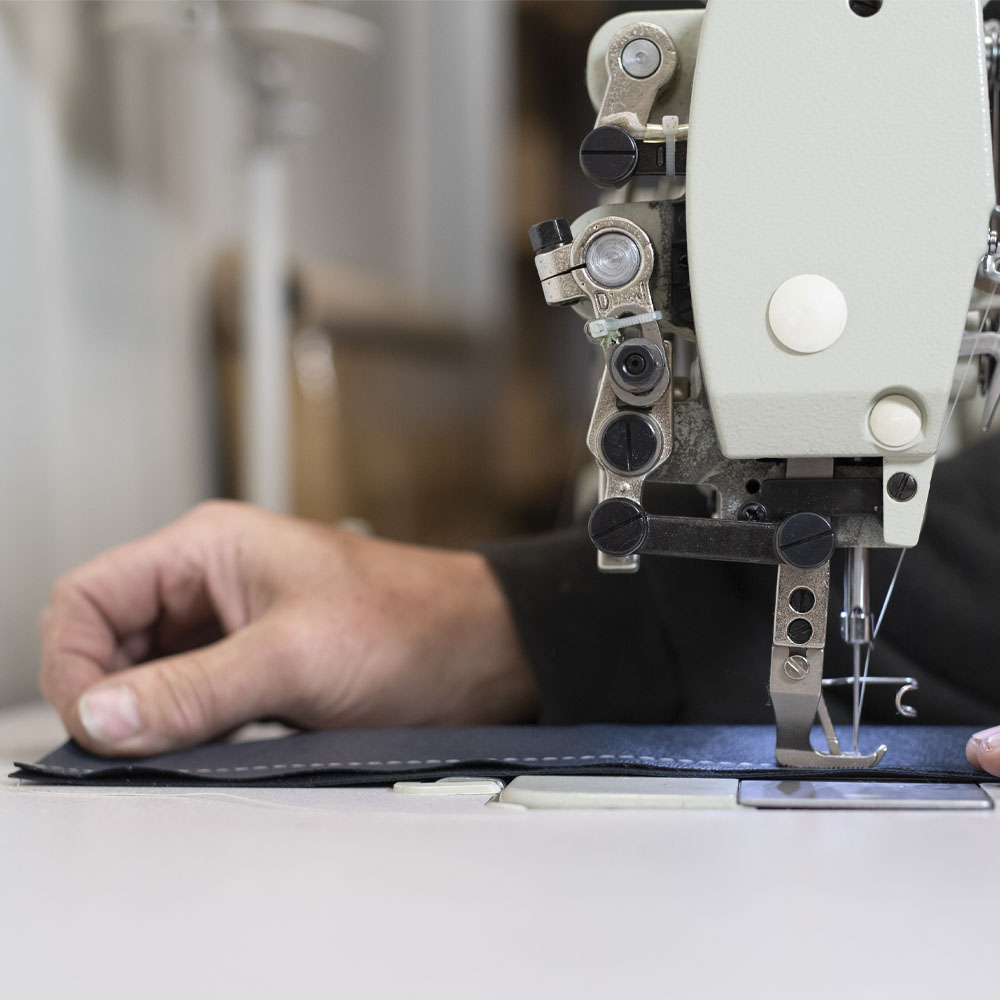 Engine & Gearbox Restoration
As a Jaguar specialist, we have been rebuilding and repairing Jaguar engines, both 6 & 12 cylinder units, which can be rebuilt as standard or have performance upgrades. One of our most popular upgrades is an electronic ignition or fuel injection, which dramatically improves the drivability, especially for E-types and XK's. In addition, the gearbox can be rebuilt as standard or upgraded to a five-speed.
"I'm very picky about where I take my XJ40 as it's my pride and joy. I had a wing repaired and repainted and was very happy to receive a first class result. I will be using Turner Classics again without question."